My personal epic list of must haves for 2015...
I have to admit I am a huge pre-order person. I love to pre-order books, then forget about them and have them show up on my doorstep. It's an awesome feeling and I highly recommend doing this for yourself! Although, with these upcoming books it is incredibly hard for me to forget I ordered these. There are quite a few books I'm counting down to the release dates, so I decided to write a post sharing my personal Amazon pre-order list. The books on this list are coming out between May and October 2015. I am really pumped to read all of these books and I hope they can be good recommendations for you guys! Some of these books are sequels to previous (amazing!) books I've read, but most of them are starts to brand spanking new series. Every month I am going to post a blog similar to this one with the next months anticipated novels. Since we are in April, this blog will be all about May book releases.
May is going to be a veeeery good book month for me. FOUR of the books on my 2015 pre-order list come out in May, and thank goodness because I have been in a major reading slump since Heir of Fire by SJM.
This month is packed with 3 of my favorite authors (a very elitist list I assure you), and a new author's debut novel I am dying to read.
Without further adieu...
May 5th-
A Court of Thorns and Roses- Sarah J. Maas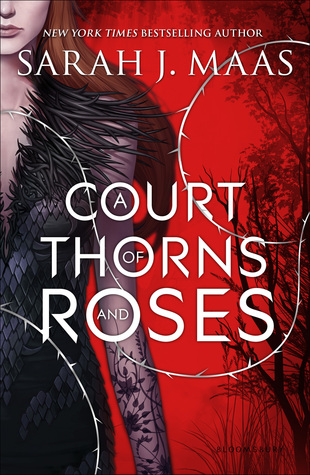 Summary from Amazon:
When nineteen-year-old huntress Feyre kills a wolf in the woods, a beast-like creature arrives to demand retribution for it. Dragged to a treacherous magical land she only knows about from legends, Feyre discovers that her captor is not an animal, but Tamlin-one of the lethal, immortal faeries who once ruled their world.
As she dwells on his estate, her feelings for Tamlin transform from icy hostility into a fiery passion that burns through every lie and warning she's been told about the beautiful, dangerous world of the Fae. But an ancient, wicked shadow over the faerie lands is growing, and Feyre must find a way to stop it . . . or doom Tamlin-and his world-forever.
Perfect for fans of Kristen Cashore and George R. R. Martin, this first book in a sexy and action-packed new series is impossible to put down!
Saint Anything- Sarah Dessen
Summary from Amazon:
She's grown accustomed to her brother, Peyton, being the focus of the family's attention and, lately, concern. Peyton is handsome and charismatic, but seems bent on self-destruction. Now, after a drunk-driving accident that crippled a boy, Peyton's serving some serious jail time, and Sydney is on her own, questioning her place in the family and the world.
Then she meets the Chatham family. Drawn into their warm, chaotic circle, Sydney experiences unquestioning acceptance for the first time. There's effervescent Layla, who constantly falls for the wrong guy, Rosie, who's had her own fall from grace, and Mrs. Chatham, who even though ailing is the heart of the family. But it's with older brother Mac—quiet, watchful, and protective—that Sydney finally feels seen, really seen, at last.
Saint Anything
is Sarah Dessen's deepest and most psychologically probing novel yet, telling an engrossing story of a girl discovering friendship, love, and herself.
May 12th:
The Wrath and the Dawn- Renee Ahdieh
Summary from Amazon:
Every dawn brings horror to a different family in a land ruled by a killer. Khalid, the eighteen-year-old Caliph of Khorasan, takes a new bride each night only to have her executed at sunrise. So it is a suspicious surprise when sixteen-year-old Shahrzad volunteers to marry Khalid. But she does so with a clever plan to stay alive and exact revenge on the Caliph for the murder of her best friend and countless other girls. Shazi's wit and will, indeed, get her through to the dawn that no others have seen, but with a catch . . . she's falling in love with the very boy who killed her dearest friend.
She discovers that the murderous boy-king is not all that he seems and neither are the deaths of so many girls. Shazi is determined to uncover the reason for the murders and to break the cycle once and for all.
Pre-rder this book here --> The Wrath and the Dawn
May 26th:
P.S. I Still Love You- Jenny Han
This book is the sequel to the amazing To All the Boys I've Loved Before
Summary from Amazon:
Lara Jean didn't expect to
really
fall for Peter.
She and Peter were just pretending. Except suddenly they weren't. Now Lara Jean is more confused than ever.
When another boy from her past returns to her life, Lara Jean's feelings for him return too. Can a girl be in love with two boys at once?
In this charming and heartfelt sequel to the
New York Times
bestseller
To All the Boys I've Loved Before
, we see first love through the eyes of the unforgettable Lara Jean. Love is never easy, but maybe that's part of makes it so amazing.
Pre-order this amazing sequel here! --> PS I Still Love You
--------------------------------------------------------------------------------------------------------
Disclaimer
: Of course there are
many
more books coming out in May that are definitely worth reading, these are my top picks that I wanted badly enough to order early. Hope you guys enjoyed it and as always comments/feedback is awesome and appreciated!!